Are These 5 Resume Mistakes The Reason You Didn't Get That Job?
When it comes to really competitive jobs, your resume barely has a few seconds to make sure the manager considers you a serious candidate.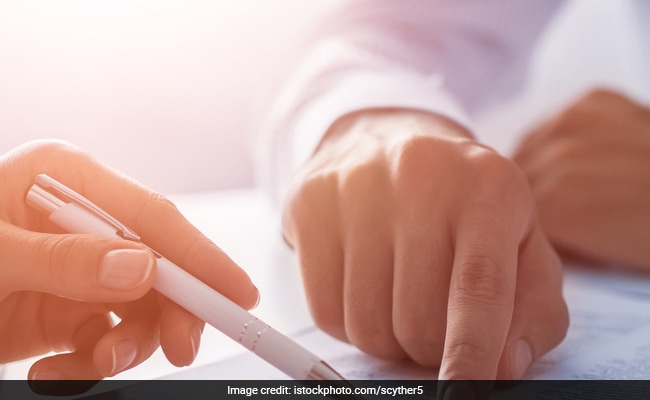 It's a super competitive world out there and while we wish everyone got a fair chance, it's not the way of life. When you're applying for a job, your resume needs to be your strongest tool - you won't be able to reach the interview stage without it. Here are some common mistakes people make in their resumes that make them land up in the 'Rejected' pile. Make sure you aren't making any of them!




1. Not checking for typos/ spelling errors



Goes without saying? Unfortunately, no, it really doesn't. There are so many resumes discarded by hiring managers, thanks to finding such mistakes in the first minute of skimming through a resume. Get someone older and more experienced to always go through your resume before sending it out - they might catch mistakes that you are not able to. It's a small favour and will definitely increase your chances of getting an interview.



2. Mentioning irrelevant details



What's more important - talking about the second prize you received in third grade for a dance competition or how much you scored on your 12th boards - or even your cell number? In case it's not crystal clear, it's the latter two. We're sure there are many accomplishments in your past that you're proud of but many of them actually don't speak a lot about the person you are today. Try conveying the key skills you gained because of your participation instead - like time management, being a team player, etc.



3. Adding too much design



No one doubts that you're from a creative field if that's the kind of job you're applying for. You don't have to use every skill you know in your resume. Graphic backgrounds, cursive fonts, speech bubbles have no place in your resume - that's what a portfolio is for. Keep it professional and easy-to-read.



4. Too wordy or too long



A three-page resume? No one is getting to the last page. Did you write a 200-word summary? Again, people will just skim over it and move on. When it comes to really competitive jobs, your resume barely has a few seconds to make sure the manager considers you a serious candidate. And that can only be done if you get your key points across in an instant. Keep the most important things in the beginning - like your last job. Don't assume that someone is going to read it from beginning to end, word by word. Keep it crisp.



5. Not keeping it up to date



If you're sending someone your resume today, but that latest thing in your resume is the job you left in 2014, you're basically undermining yourself. Your worth will only go up with time and experience - no matter what job you spent those years doing. If you took some time away from work, don't try to hide it in your resume - use your cover letter to explain it instead.